Our Partners
---
Mr Apple is the largest vertically integrated apple grower, packer, marketer and exporter in New Zealand.
Exporting 25% of New Zealand's total apple crop, one in every four apples exported from New Zealand is a Mr Apple apple.
Mr Apple owns 14 orchards with over 1,200 hectares planted throughout Hawkes Bay and Central Hawkes Bay. Mr Apple also packs for close to 100 further individual orchards in Hawke's Bay and Nelson.
Mr Apple's four packhouses, placed strategically around Hawke's Bay, have a seasonal throughput of more than 3 million cartons.
At Mr Apple, their focus on quality and consistency is uncompromising. Over the past few years, Mr Apple has invested significant capital and resources into key strategic areas of production in order to position themselves as New Zealand's leading apple grower and exporter.
Mr Apple has a large and diverse customer base, supplying over 135 importer, distributor, wholesaler and retail customers in 60 countries. This diversity coupled with their size enables Mr Apple to be a 'one-stop shop' for many of their global customers.
Mr Apple has a global reputation for apple excellence. Their size, infrastructure, production investment capabilities and sales channel diversity make them an ideal variety commercialisation partner.
Mr Apple NZ Ltd - Growing apples that grow your sales.
---
---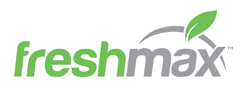 Freshmax
™

New Zealand is part of the Freshmax

™

Group, a leading independent trans-Tasman fresh produce business, focused on a core range of key categories and areas associated services.

The group operates national and regional offices, service centers and orchards across New Zealand and Australia, complemented by international operations in North America, South America, South Africa and Asia.

Freshmax™ NZ's pipfruit operation manages over 400 hectares of orchard in the sunny Hawkes Bay and Nelson regions. Its fully integrated production and packing facilities are amongst the largest and most modern in New Zealand. Orchards are developed with an emphasis on intensive planting, cost efficiency, and the production of high quality fruit for world markets. They have three custom-built pack houses, individually suited to cater for organic, export and local market packing.

Freshmax™ is working hard in new variety development in both New Zealand and Australia, including a range of pipfruit varieties from around the world. In recent times it has planted orchards of Kanzi® (Nicoter), Modi® (CIVG198), Crimson Snow® (MC38), Mahana Red® (Redfield),  and Kiku® (Fubrax) apples,  and new pear varieties Angelys, Honey Belle® and Piqa®Boo® (PremP009). It is also investing in new citrus, peach, nectarine, cherry and kiwiberry varieties.

Since 2006 Freshmax® has been investing heavily in Australia, acquiring and integrating John Holman & Co, Panda Ranch, Oz Taste, Grewal and De Luca Banana Marketing (DBM) into one of the most diverse national fresh produce companies in Australia. In 2014 it become a major shareholder in Valley Fresh, a large internationally-focused produce business, and in the same year rebranded its Australian interests under the Freshmax Australia banner, bringing the regional teams closer together and ensuring a bright and collaborative future. Also in 2014 the Freshmax® Group acquired Crasborns in New Zealand, one the country's largest apple growers, packers and exporters.

Today the Freshmax® Group is one of the largest fresh produce marketing and distribution operations in the Pacific region. Its vision is to become be the leading diversified Southern Hemisphere fresh produce business with global reach, by driving innovation, efficiency and quality for their supply chain partners.
---
---
BOSTOCK New Zealand is a diverse, innovative and vertically integrated group of companies that has been based in the sunny Hawke's Bay region of New Zealand for 30 years.
BOSTOCK New Zealand is New Zealand's leading organic grower and with 500 hectares of Bio-Gro certified organic orchards produces 85% of New Zealand's organic apples.
Founder and managing director, John Bostock, was the first in New Zealand to approach organic apple growing on a commercial scale for export. Organic production is a partnership with nature - leaving our fertile soils, rivers and underground aquifer undamaged for future generations.
BOSTOCK New Zealand exports apples, onions, kiwifruit, squash, exotic fruit, citrus, ice cream & fruit juice concentrate and has strong relationships in major markets globally, exporting organic produce to Europe, North America and Asia.
Aozora is also owned by BOSTOCK New Zealand and specialises in marketing and exporting to the Asian markets.
BOSTOCK New Zealand and Mr Apple jointly own Profruit, the second largest fruit processing factory in New Zealand. Profruit produces apple and kiwifruit juice concentrate, along with other fruit products, and exports its products widely.
---