Success Story - Diva
®
A distinctly delicious apple from New Zealand. This stunning new apple brand has been developed by Fruitcraft
™

and is being introduced to markets around the world.

In 2012 the Fruitcraft™ partners recognised that there was an opportunity to work together to introduce a new sweet, red apple, particularly to South-East Asian and Chinese customers, and set about developing the product and the brand. The following year the Diva® brand was launched, with a new logo and new packaging around a fantastic product. Interest in Diva® branded apples has soared, with orders coming from around the world.



The successful collaboration of Mr Apple, BOSTOCK New Zealand and Freshmax™ on this project lead directly to the formation of Fruitcraft™. The introduction and development of Diva® is a great example of how Fruitcraft™ can identify and launch a new product, and quickly establish a successful business around it.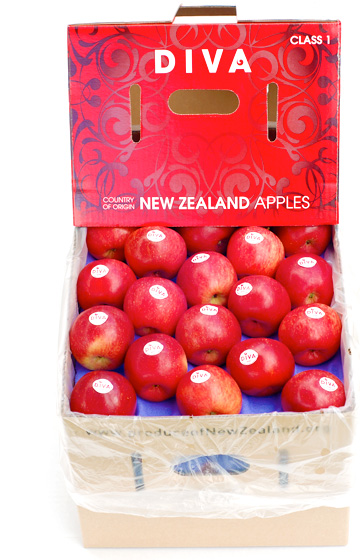 Success Story - Honey Belle
®
Honey Belle
®

first started 20 years ago and is the largest pear variety exported from New Zealand.

Honey Belle Pears® are grown in New Zealand, exclusively in sunny Hawke's Bay and Nelson. Honey Belle's are a sweet, juicy and crunchy pear, making them very well suited to the Asian and North American markets.

The pears unique green colour with occasional red blush has proved itself to be a success in Asian markets and strong sales into USA and Canada. Honey Belle Pears® are so exceptional the pear has gained the reputation of "nature's sweet surprise". Honey Belle pears are experiencing strong sales and demand year after year and continues to be the premium pear variety chosen by customers around the world.